Let them know about you - empowering all your connections with BeeContact!
Whether you are a graduate, professional, an influencer, a business entrepreneur or working for a non-profit company, it is crucial to have your own digital presence to showcase your brands, products, services or achievements. Use BeeContact to create a beautiful digital business card, a bio or online contact card and pin all your links such as website, blog, online resume, portfolio, social media channels (be it the FaceBook Page, LinkedIn Page, YouTube, TikTok etc) in one manageable place.
Built for a mobile, choose your own design style and set up a multilingual profile at your fingertips!
Create as many cards as you want, each with its own use and profile. For example, create a card for your work contact, one for business & another for your community - the sky is the limit.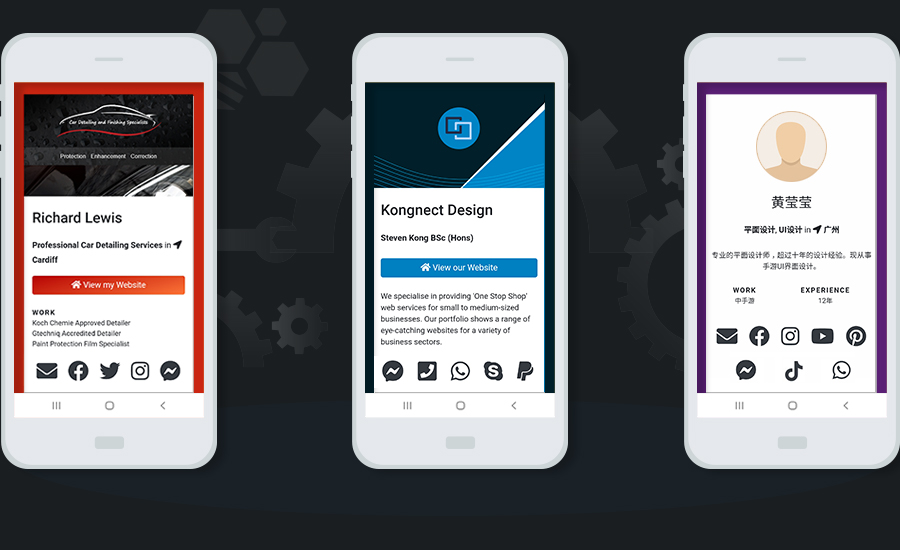 User-friendly, click-to-call made easy, contactless approach and environmentally friendly
A must-have platform for people that want to make a great first impression - take your business cards to the next level. BeeContact can help to overcome any sanitary issue (like Covid-19), thanks to the contactless experience - no physical contact is required to send or receive a digital business card. No more paper-based business card and printing cost, all contribute to a greener and cleaner environment. BeeContact also makes direct communication with your friend, client or prospect a breeze. All it takes is a tap/ click-to-call to reach you via SMS, Email or WhatsApps and more.
BeeContact can help to reduce spamming
BeeContact can prevent spam bots from harvesting your email address - if you include your email address or telephone number on a web page or social media platform, the problem is that you could find yourself inundated with Email or SMS spam. It uses a 'clever' redirection protocol to mask your sensitive information, thus reducing spamming activities and that makes you more productive!
Improve your online workflow process with just one manageable link - share it to go viral in no time
Social networking is not easy - with so many pages and profiles to manage, it's a time-consuming process to update your profile contact details across all the social media platforms.
Fortunately, BeeContact platform enables you to manage, connect, update and track the links that matter most to you in real time, all from a central dashboard, thus saving your time and effort.

Try it now and improve your workflow connections - build and customise your own design online, a few clicks is all it takes to build your BeeContact profile and then just share it!
Start building now and let BeeContact be your contact hub and boost your online presence!
BeeContact is more than just a digital profile, it offers a powerful marketing tool - you can monitor profile hits data and traffic statistics. These types of analytical data will provide useful insight about how, when and where customers or prospects are coming from. In no time, you will be equipped with knowledge, knowing which advertising platform is working and which ones aren't delivering to avoid costly advertising revenues and grow your reach.
Not only it's professional looking, your BeeContact profile is compelling and beautifully crafted too!
Click Here
to see a demo. Sign-up for
FREE
today (no hosting, license or software fees).